Note from JetBoy: Haven't had one of these in a while, but I'm a little low on new posts that are ready to go… and rather than leave you good people without stroke material, I'm offering a story from my Mystery Files. No idea who wrote this one, or where it came from. I polished it up a bit along the way. Do enjoy.
***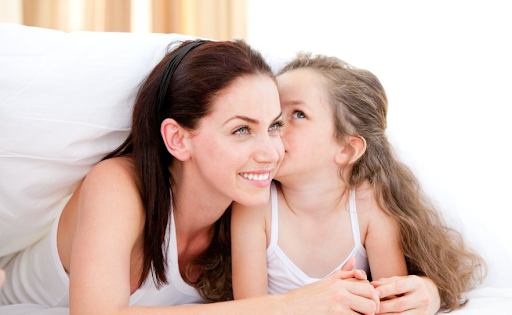 There was clutter all over the living room floor, evidence of a young girl's impulsive art project.
"Bridgette! Come clean up your stuff," Bridgette's mother Julia called.
But seven-year-old Bridgette didn't want to clean up just yet. While in her bedroom, she'd been distracted by her Tickle Me Elmo doll — a toy that she'd outgrown, but still loved. While searching for a tube of glitter, she lost her balance and accidentally sat on the toy. When it began to vibrate, Bridgette felt a strange tingle between her legs that delighted her.
Fascinated, she grasped the wriggling doll, pressing it tightly against the front of her underpants. Elmo was still giggling and shaking when Mommy called to her from the living room.
Frustrated that she had to stop exploring the funny feelings that Elmo gave her, she marched into the living room in a huff and went about putting her things away. She still had a tingly feeling between her legs, and felt an unfamiliar dampness inside her pink panties.
Bridgette went back to her bedroom to pile the paper and art supplies she'd used on the desk. She gazed at Elmo wistfully, then went back to the living room to finish straightening up.
As she knelt down on the floor to gather up her colored pens, her mother Julia noticed something. She gently asked the child, "pumpkin… did you have an accident?"
She stood up quickly, suddenly embarrassed. "No, Mommy!"
"Then why is there a wet spot on your underpants?" her mother asked.
Bridgette blushed. She knew why her panties were wet, but was too bashful to say.
"Come here… let me see," Julia said.
Her cheeks burning, Bridgette walked around the coffee table to stand in front of her mother. She felt Mommy touch between her legs, feeling the front of her panties.
"These need to come off," Julia said. "Go on, pumpkin, take them off for me."
The child tugged her panties down. As she bent over, she felt Mommy's hand on her leg. "Did you touch yourself down there, hon? Did you rub your kitty with your fingers… or something else?"
Bridgette felt her face grow hot. She didn't want to tell what had happened, but Mommy was looking into her eyes. She would know if her little angel wasn't telling the truth… she always did.
"I… I kinda sat on my Elmo doll, Mommy. He started to shake and it made my, my kitty feel funny… so I kept making him move around, c-cause I liked it." Bridgette couldn't look at her mother. Somehow she knew this was something she shouldn't have been doing.
Then, to her surprise, Mommy drew her close, winding a comforting arm around the little girl. "Oh, I understand, pumpkin," she murmured, her lips close to Bridgette's ear. "Did it feel nice to have Elmo moving down there?" As she asked this, Mommy moved her hand up even farther to gently touch between the child's legs, which made her shiver. "Does this feel good, baby girl?"
"Oh, yes. It feels really good," she whispered, wonderful tickly sensations pulsing through her childish body. She felt herself getting wet again.
Julia's lips brushed her little girl's cheek. "Do you like what I'm doing to you, pumpkin? Do you want to learn about even more good feelings? I can teach you."
"Yes, please, Mommy. I — I like this," Bridgette sighed happily.
"Then come up here and sit on my lap." The child turned around and scooted back on her mommy's lap. "Turn around, Bridgette. Put your feet on either side of me."
The young girl turned around and spread her legs, then remembered that she didn't have her panties on. Embarrassed again, she tried to cover her exposed vulva.
"Don't hide yourself, Bridgette," Julia smiled as she gently parted her daughter's thighs, placing a hand on the little girl's smooth mound. "This is a very special part of your body, you know… and you shouldn't be embarrassed about letting your mother see."
Very carefully, Julia spread her daughter's sticky labia open, making the girl whimper, then began to gently swirl her finger around her clit and inner lips. "You're very wet here. Do you know why?" She shook her head. "Because it feels good. There are all kinds of ways to feel good, pumpkin. I'm going to teach you some."
Bridgette was breathing hard and squirming a bit. "Yes, Mommy," she panted. "T-teach me, please."
"Well, aren't you the sweet little girl?" Julia chuckled, continuing to tease her child's moist slit. "Take your dress off, pumpkin. There's so much I want to share with you."
While Mommy played with her kitty, Bridgette had trouble keeping balance on her lap, but she managed to wriggle out of her yellow frock. Now naked, she gazed up at her mother, eager to know more.
"Watch what I'm doing, pumpkin. I'm going to teach you what parts of your body are called, so you understand yourself a bit better." Julia traced the opening of her child's pussy with her fingertips. "These are your labia." Then she brushed the tiny nubbin of her clitoris. "This is your clit." Bridgette moaned and pushed back against her mommy's fingers. "You like that, don't you, baby girl?"
She nodded eagerly, wanting more of these nice touches.
Julia continued to gently tease the little girl's clitoris, pleased at how quickly her daughter opened herself, amazed at how sexual she was. Who would have expected such immediate arousal from a child of seven?
The young mother had planned to keep her lesbian desires for Bridgette under wraps until the girl was at least fifteen… but clearly, her daughter was ready to learn about love.
Julia drank in the vision of Bridgette's naked body as she stroked the child's sex. Her chest was utterly flat, but capped by nipples that were pert, pink and utterly adorable.
Reaching up a bit, she gently took the tip of her child's right nipple between the thumb and index finger. Bridgette gasped, then immediately began to sigh with pleasure.
"Do you like that, Bridgette?" Julia asked.
"Yes," she whimpered. "Please d-don't stop, Mommy…"
"Good girl," Julia smiled. "Now, these are your nipples." Releasing the right nipple, she gently tugged at the left. "As you get older, you'll grow breasts."
"Like yours, Mommy?" Bridgette asked. "Will mine be big and soft like yours?"
"Probably, pumpkin. Would you like that?"
"Oh, yes, Mommy!"
Julia gently brushed her child's increasingly slippery labia, then slowly slid the tip of a finger inside, careful not to damage the hymen. Bridgette gasped, then clutched at her mother's arm.
"This is your vagina," Julia said. "It's also called a cunt, or pussy. I have one, too."
Bridgette was trembling now. "I know," she panted. "I s-see it, Mommy… when you get out of the shower. It's really pretty."
Julia slowed the pace of her strokes. "Oh, really? You like to watch Mommy when she's naked?"
"Yes," Bridgette said, still astride her mom's lap. "It makes me feel real warm inside. I dunno why." She wriggled in Julia's lap. "Mommy, put your finger in me more. I like that!"
"Not yet, pumpkin," Julia said as she lightly brushed her daughter's hymen with a fingertip. "Going deeper is for another time."
With a finger carefully penetrating Bridgette's vagina and the thumb lightly brushing her tiny clit, Julia gently rolled the girl's nipples between the fingers of her free hand, each in turn.
Bridgette gasped and squirmed to the delicate touch of Mommy's fingers. She was throbbing all over, and everything was hot. She'd been playing with her nipples for as long as she could remember because it felt good, but it was never like this when she did it!
She had a vague, nagging feeling that what she was doing with Mommy wasn't right. They taught her in her kindergarten class about good touches and bad touches, but how could this be a bad kind of touching? Her kitty felt so nice… and every little caress from Mommy made her want more and more.
Suddenly she felt like there was a big ball of heat in her belly that was getting stronger… deep inside, near where Mommy's finger was rubbing. Bridgette was gripping her mother's shoulders, trying to bounce up and down on her hand.
Julia very much wanted to make her baby girl come for the first time — and though she wasn't sure Bridgette was capable of achieving orgasm, she intended to try.
"You're truly beautiful, pumpkin," Julia purred as her daughter panted with delight. "Your pussy is so wet and slippery, and it's beautiful how your nipples get bigger when I touch them. You're such a sweet little girl… and Mommy's so in love with you."
Bridgette moaned as she rocked her pussy against Mommy's hand.
"What you're feeling is the beginning of an orgasm, pumpkin. It's also called coming." Leaning in close, she kissed her daughter's open mouth. "Come for me, pumpkin," she cooed as she caressed Bridgette's flat chest, lightly teasing the erect nipples. "Show Mommy what a good little lover you can be. Come on my fingers, pumpkin. Let me make my baby girl happy."
Bridgette's body arched backward, her groin pressing against Mommy's hand. Julia pulled back as she felt the child's pelvic thrust — knowing that her child couldn't control her movements, determined to protect her hymen.
Julia held Bridgette around the shoulders with one arm, continuing to rub her clit with the other hand as she dipped down to take the little girl's nipple into her mouth.
That did it. Bridgette bucked and rocked and wailed as she came, fluid dripping from her virgin sex. Julia guided the child through her first climax, slowing her motions as she reached, then passed the apex of pleasure. Finally, she withdrew her hand, letting Bridgette relax. The child's bare vulva glistened in the aftermath of her very first orgasm.
Julia carefully stood and, cradling her daughter in both arms, carried the girl to her room. Placing her on the bed, she went into the bathroom for a damp washcloth. She would have preferred to give Bridgette a bath, but could see that the child wouldn't be able to stay awake for it.
When she walked back into the bedroom, she saw that Bridgette hadn't moved, but was gazing at her with loving eyes, wearing a sleepy smile. The child's legs were spread slightly, her clit still peeking out from between moist labia. The sight had Julia's cunt aching with desire… but that would be moving much too fast.
"Oh, Mommy… that was soooo nice. Can we do it again?" She broke into a huge yawn.
Julia smiled lovingly. "Later, pumpkin," she murmured as she gently cleaned her little girl's belly, legs and sex. "For now, take a nap. We'll see after that." She covered Bridgette with her favorite blanket, kissed her forehead, and slipped out of the room. The little girl was asleep before the door closed.
***
Bridgette stirred under the lacy pink canopy of her bed. "Mommy?" she mumbled. She reached for her teddy bear and in doing so, noticed that she didn't have her clothes on. Upon realizing that, the child suddenly recalled what she and her mother had done together before her nap.
She lay there quietly for a time, summoning up every memory of the experience that she could. She could feel the tingles start again between her legs. Curious, she reached down to touch herself. Mommy says this is my clit, Bridgette thought to herself as she gently stroked the tiny nub. I really liked how it felt when she touched me there. Wonder if she'd do it again?
Climbing out of bed, she looked around for her dress. Oh, yeah, I left it in the living room, she realized with a delicious shiver, remembering how Mommy had told her to take it off.
Wanting more than anything to talk about what they'd done, Bridgette padded naked down the hall in search of her mother. As she drew closer to Mommy's bedroom door, she heard contented humming.
"Hi, Mommy!" Bridgette cried as she bolted into the room and into her mother's arms.
"Pumpkin, where's your dress?" Julia exclaimed, cuddling the nude little girl to her.
"In the living room. Remember?" She smiled shyly at her mother. "I… I loved what you did to me, Mommy… it wasn't bad touching, not like they talk about at school. It felt real good, and I want to do it again and again!"
Julia cleared her throat. "Bridgie, that's something we have to talk about. You and I have to be sure of something before we go any further with this." She sat on the bed next to her little girl. "Pumpkin, you enjoyed what we did today, didn't you? And you want to be able to play like that again, right?"
"Oh yeah, Mommy!" Just then, an interesting idea popped into her head. "I want to play with you, too!" She bounced on her mother's bed, excited all over again.
"Okay, now you have to understand something. You remember how they taught you all about good and bad touches at school? The thing is, pumpkin… everyone would think that what we did was bad touching. If anyone ever found out what we did, Mommy would be in a lot of trouble. They would take you away, and you'd never see me again."
The child scowled, folding her arms indignantly. "That's silly, Mommy! If they're gonna be like that, then I just won't tell them! I wanna be able to d-do stuff with you whenever I want!"
Julia nodded. "That's right, Bridgie. And you can play with me any time, too… all you have to do is ask."
Bridgette gave her mother a bashful smile. "Mommy… you can see me without my clothes on, but I want to see you now. Can you take your clothes off for me? Pretty please?"
The child felt something stir deep inside at the way her mother suddenly blushed. Heart racing, she tugged playfully at Mommy's dress — then sat back to watch as Julia stood up.
Julia gazed deep into Bridgette's eyes as she unfastened her dress, letting it puddle at her feet. She reached behind to unhook her bra, and Bridgette squealed with delight as it joined the dress on the carpet, baring Mommy's breasts. Teasing her child a bit, Julia turned around as she pushed down her panties, wriggling her ass as she bared it. Now naked, she turned around, briefly posing before she sat on the bed next to her daughter.
Bridgette studied her mother's pubic mound. "Mommy… how come you have hair there, and I don't?" she asked.
"Well, pumpkin," Julia replied, reaching out to caress her little girl's cheek, "when you get older, you'll get hair there, too. That's a big part of growing up."
"Oh." Bridgette peered again at the area between her mother's legs. "Can I take a good look, Mommy?"
She watched avidly as Julia's legs parted, heart throbbing as she slowly reached out to touch the soft curls and glistening flesh of her mother's sex.
Julia moaned softly when her daughter's curious fingers made contact and lingered, giving the little girl an encouraging smile when she glanced up. Bridgette grinned back, then returned to her scrutiny.
Marveling at the sight, Bridgette exclaimed, "Mommy, I see your clit!" She tentatively reached out to gently stroke her mother's inflamed clitoris, making Julia shiver. "It's bigger than mine, huh? Will mine be like yours someday?"
"Someday, pumpkin." Julia gasped as Bridgette drew nearer, enthralled by her mother's beauty.
"Wow, I 'specially can't wait until I have nipples like yours. They're so beautiful!" She blushed a bit as she murmured, "I like to, um, touch my nipples, sometimes."
Jessica smiled. "Do you, Bridgie?" she asked.
The little girl nodded, still staring at her mother's large breasts, finally reaching out to place her hand on one of them. "Yeah. I like how it feels." She gave Julia a shy glance. "C-can I maybe kiss your nipples… like you did to me?"
"Of course, pumpkin. I'd love that."
Bridgette took the tip of her mother's breast between her lips and gently sucked at it. She brushed it with her tongue, then gave it an experimental nibble. Her mother gasped, "Oh… that feels amazing."
As Bridgette nursed at her mother's breast, she felt the nipple swell in her mouth. Growing bolder, she shifted to the other breast, giving it the same treatment as the first.
"Bite it a little harder, pumpkin," Julia moaned, as she placed a hand on the back of her daughter's head, urging the girl on.
Without a word the child obliged, bearing down on Mommy's nipple with her teeth, making Julia whimper with pleasure. "Mmmm, yes. Now… pull at it just a little."
Bridgette did so, thrilled as her mother's entire body shivered. She loved how playing with Mommy's titties made her feel. Her mother seemed to like it too, she could tell. Her own nipples felt warm and tingly.
"Bridgie… Mommy likes having her pussy played with, just like you did. Would you like to try touching me that way?" Julia asked.
"Yes, Mommy, yes!" Bridgette exclaimed.
As the child eagerly knelt between her mother's legs, Julia opened her cunt with trembling fingers. "Look… there's Mommy's clit, and her vagina. See how wet I am? That means I liked it when you played with my nipples."
Bridgette stared at her mommy's sex, pulse thrumming with excitement. Suddenly, she was uncertain "Wh-what do I do now?"
Julia smiled. "Just touch me, baby girl… touch my pussy. Whatever you do will feel wonderful, I promise."
The little girl touched her mother's wetness, and Julia moaned. Then Bridgette gently took the clitoris between two fingers and tweaked it, just like Mommy had done with her nipples earlier. Julia made more happy sounds, and Bridgette felt herself get wet again, the juices moistening her inner thighs.
She hesitantly slid a finger inside Mommy's pussy. Julia inhaled sharply, then whispered, "Put another finger inside." Bridgette did so. "Now… move them in and out."
Bridgette began to pump her hand against her mother's cunt, sliding her fingers back and forth. God, Mommy's pussy was so hot and wet… and it smelled wonderful! She leaned closer, inhaling deeply as her arm moved back and forth.
Then Julia stopped her with a hand on the wrist. "Pumpkin…" she panted, "I want you to d-do something very special for me. I would love for you to… to put your whole hand inside — just like you were doing with your fingers."
Bridgette's eyes widened. "M-my whole hand!? Won't that hurt, Mommy?"
Julia shook her head. "No, baby… your hand is small enough for me to take," she breathed. "You came out of there, don't forget. If you do that one thing for me… well, I'll come harder than, than anything." She cupped her daughter's cheek. "Can you do it, angel?"
The little girl nodded. "Yes, Mommy… I'll try. I want to make you feel good!"
Julia smiled. "Know what else would make me feel good?"
"What, Mommy?"
She drew her daughter into her arms. "A kiss…"
When their lips met, Bridgette gave her mommy a timid peck, blushing furiously. But Julia kissed back, her soft mouth brushing sensuously against her daughter's, a warm, wet tongue emerging to flick at the little girl's lower lip. Bridgette's lips parted slightly in surprise… and Julia claimed the child's mouth in a tender kiss that quickly became hot and passionate.
Bridgette stiffened in surprise for a second or two, but then she relaxed, allowing her mother to kiss her like a lover. Then she was returning Julia's loving attention measure for measure, her own little tongue joining in the dance. Daughter and mother embraced, boldly exploring their newfound desire as the kiss deepened.
Finally they broke apart, and Bridgette gazed adoringly at her mother. "Mommy," she whispered, "no one's ever kissed me like that."
Julia smiled, brushing her daughter's lips with her fingers. "It's just to show you how much I love you," she cooed, "and how happy I am that we're making love, just the two of us."
Bridgette's expression turned serious. "Okay, Mommy… but I haven't made love to you at all, not yet." She placed a hand on her mother's hot, moist vagina. "Are you ready for me to… to put my hand inside you? You told me that's what you wanted."
Julia lay back, parting her thighs. "Oh, pumpkin, yes. Please."
Brow furrowed in concentration, Bridgette obediently began to work two fingers in and out of Julia's pussy again, quickly adding a third, then a fourth, gradually pushing deeper with each stroke.
Her mother was breathing hard, toying with her clit. She panted, "You're doing a wonderful job, pumpkin. N-now, fold your thumb in with your fingers, and push that inside too."
The little girl was thrilled by this fun new game she and Mommy were playing. Was this sex? If so, it was way more fun than it looked on TV, maybe because it was with her beautiful mother instead of some smelly boy. Bridgette did as she was told, easing her thumb into Mommy's pussy along with her fingers.
Julia took a deep breath. "Okay, baby girl… now push. Push your hand into me, all of it."
Bridgette pressed forward, eyes widening as her hand slowly slipped past her mother's vaginal ring until, with a slurping sound, it was inside. "W-wow!" she gulped. She glanced up at Mommy, thrilled to see the rapturous look on her face.
"Oh," the woman moaned, cupping her breasts. "Oh, baby girl, that feels so lovely… b-but can you also do something else — a little extra s-something that will make your mom very, very happy?"
Bridgette nodded vigorously. "Yes, Mommy, yes! I like making you feel good!"
Julia smiled, reached out to touch her little girl's hair. "Would you try sucking my clit while your hand is inside me? I'd love that."
Bridgette didn't need to be told twice. Dipping her face between Julia's thighs, she sucked Mommy's clit between her lips, nursing from the tiny pink spear just like a nipple, occasionally pushing it around with her tongue. She was straddling her mother's leg, and drifted naturally into rubbing her vulva against it.
"Oh, yes…" Julia whimpered. "God, that's incredible. You're – you're d-doing a wonderful job, pumpkin, oh yeah, don't stop, don't stop! Ohhhhh!"
Julia howled and writhed as she exploded in a violent orgasm, her cunt tightening around Bridgette's hand, finally relaxing.
"Oh… all right — okay," gasped the woman, stilling the movement of her daughter's arm. "Th-that's enough." Breathing heavily, she lay back for a moment, motionless but for the rise and fall of her breasts. Finally, Julia spoke. "All right, Bridgie, you can take your hand out now, but g-go slow, okay?"
"'Kay, Mommy." Pursing her lips in concentration, the little girl gradually withdrew her arm from her mother's vagina, inch by inch. The motion made Julia's eyes roll, her body quivering until, with a wet slurping sound, Bridgette's hand came free, bathed in Mommy's sweet essence.
Julia gathered her child up in her arms, hugging the girl tightly. Bridgette hugged back, happy that she could make her mommy feel so good.
"Thank you so much, Bridgie!" Julia cooed, then studied her child. "Did you have the nice feeling, too? I could feel you rubbing against me."
Bridgette shook her head. "I almost did," she said, a little wistfully.
"Oh, well, let me help you then," Julia replied. She laid Bridgette down beside her, then kissed her little mouth. "Mmmm… I can taste my pussy on your lips. Did you like how it tasted?"
"Yes, Mommy! You're yummy!" Bridgette exclaimed. Then she pondered. "What about my pussy? Do you think I taste good like you?"
"Only one way to find out," Julia replied with a wicked smile.
Crawling down to the end of the bed, she parted her little girl's legs. Tenderly kissing the inner thighs, Julia took a moment to admire Bridgette's baby-smooth vulva, now just a few inches from her face. She studied the contours of it, licking her lips as she noted the wetness that glistened in the child's delicate slit.
Bridgette, trembling from head to toe, gasped when she felt Mommy's tongue slide over her vulva in one long, slow, exquisite lick.
Julia gently sucked each of her daughter's labia in turn, savoring the fresh taste of a little girl's cunt. As she bathed the baby-smooth mound with long licks, she paused to open the flower of Bridgette's sex with her fingers. My God, she's so lovely, so perfect.
She bent to take Bridgette's clit into her mouth, sucking and flicking it with her tongue. Her daughter cried out in mixed surprise and excitement, distractedly reaching for a pillow and hugging it to her breasts.
Julia paused to lift her head, flashing her daughter an adoring smile. "You taste so sweet, Bridgie," she declared. "Like candy!" Then she buried her face between Bridgette's legs, making love to her little girl's pussy with a ravenous mouth.
When her tongue was deep enough to touch her baby's hymen, Bridgette moaned, rocking her hips as if to grind her sex into Mommy's face. Julia tongue-fucked her daughter, all the while gently stroking the tender clitoris between finger and thumb, then switched, taking the clit between her lips to suckle, her fingertip circling Bridgette's vaginal opening
"Touch inside more, Mommy," Bridgette whimpered.
Somewhat startled by her child's plea to be penetrated, Julia gave the matter a brief moment's thought, then gave the girl what she wanted — her finger pressing into the warm, moist cleft, the young mother being careful to avoid the delicate bit of flesh that protected her daughter's virginity.
"You look so beautiful like this, pumpkin," Julia told Bridgette. "Do you like how my finger feels in you?"
Bridgette panted, "Oh yes, Mommy! Please make it go deeper!"
Julia shook her head. "I can't go any deeper right now, baby girl. That's something we'll maybe do later. But I can put another finger inside if you like."
"Please, Mommy, yes," Bridgette gasped as she continued to work her little hips against her mother's busy hand. This was so wonderful; better than anything she'd ever done to herself.
Suddenly Julia began to stroke Bridgette's clit, more firmly this time.
There was no warning. Bridgette felt like she was exploding inside. She bucked and screamed and wailed as her mommy took her to one final peak of pleasure.
When she was finally spent, the child opened her sleepy eyes. "Can we be like this forever an' always? I love you lots, Mommy." She gave Julia a drowsy smile, then promptly dozed off.
Bridgette's mother gazed down at her daughter, every part of her warmed by the passionate love she felt for the girl, who somehow resembled an angel as she slept peacefully.
A sexy little angel, Julia thought with a happy sigh.
The End