Author's Note: The exquisite stories on this site have given me countless hours of pleasure and splendid orgasms. I am grateful to its many contributors, most of all its co-founders. Your talents for writing erotica are peerless. Hearts and hugs especially to Naughty Mommy, who has delighted, awed, and inspired me with her symphonic works of mother-daughter love and lesbian incest.

This is a humble attempt to give back, my first effort at fiction since college. The story could not have reached this stage without JetBoy's consummate editing and warm encouragement. He writes and edits at the highest levels. All faults, of course, remain my own. I hope you'll find something in it to enjoy!
by Shy Mom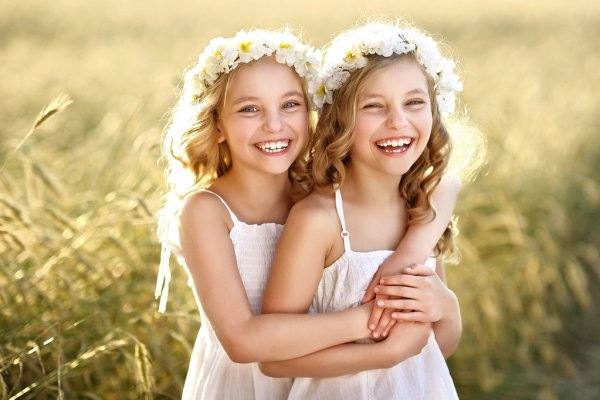 I wonder about the mother of every young girl I meet. How much physical contact do they enjoy in public? How much more in private? Maybe the juiciest secret of all is that, deep down, we moms harbor the same nurturing and naughty desires for our budding daughters, whether we have consummated them or not.
At thirty-four, I can still turn heads. I take no credit for being naturally blonde, but I do spin and swim several days a week to maintain an athletic figure. In tight leggings, which I love wearing, I've caught other moms wistfully checking out my ass. I show my small round breasts to advantage in extra-small sports bras. I think they compare favorably to those of many a teenager—though, from having nursed my daughters, my nipples are larger and longer.
I'm the mother of two girls, the blessings of an otherwise unsatisfying marriage to a college boyfriend. He seemed a handsome enough catch my freshman year, and we had frequent if not entirely fulfilling sex. At first, I felt like a goddess making him come again and again, but he didn't seem to know or care if I ever got off. Usually, I didn't.
In my sophomore year, a lovely sorority sister named Alyssa took pity and introduced me to vibrators. My solo sex life took off. I had never enjoyed so many orgasms. But sweet Alyssa didn't just leave me fending (pleasurably) for myself. Taking me under her wing, she insisted on mentoring my masturbation sessions when she could. Her hands-on help, with and without toys, made me come harder and wetter. How could I object?
Eventually, Alyssa joined me and my boyfriend in bed. Thinking back, I suspect she did it more for me than him. We had sex without him on occasion, but I think the two of us would have fucked more often if she'd sensed (faithful girlfriend that I was) that I wouldn't feel guilty about it.
Our threesomes fell into a pattern. Like any guy, my boyfriend loved the idea but could never last very long. Two girls was probably more than he could handle—two blondes, certainly. Alyssa and I could easily dispatch his needs in minutes and devote the rest of our time to lesbian lovemaking. She always brought me to multiple orgasms with her expert pussy eating. In turn, I learned to savor giving as much as receiving, and to love the taste of cunt (a word I had never uttered before she made me beg to eat hers; it still makes me wet).
Alas, sisterly, sexy Alyssa! She graduated a year ahead of me and left for graduate school in the UK. We gradually lost touch as other lovers entered her life and marriage entered mine.
Fucking was never the same after Alyssa left our relationship. I could still make my man come quickly, but preferred my hands and toys to his cock. At first, my masturbatory fantasies were full of Alyssa, but the eroticism of those memories faded with time.
My husband gradually became more interested in watching sports than fucking me. Sex became even less frequent after Ashley was born, and practically non-existent after Olivia. I shouldn't have cared, given how little fulfillment it gave me. However, like many women in my situation, I came to question my own desirableness. I worried that my sexy "girl parts" had become unsexy "mom parts."
Fortunately and unfortunately, that wasn't it. One day, I caught my husband sexting with a coworker. Another mom, just not the mother of his daughters. And as it turned out, they had been doing much more than sexting. I was devastated.
After the shock wore off, if not the heartache, I assessed the situation as dispassionately as I could and came to conclude that neither I nor the girls needed my husband in our lives. He had taken little interest in raising them, and I much preferred pleasuring myself.
Thankfully, the divorce that I demanded didn't change my life with the girls or affect my sex life in any meaningful way. And with the alimony from putting my husband through med school and my own income as a third-grade teacher, my girls and I have managed to live comfortably as a single-parent family.
My girls. How to describe them without gushing? (Figuratively, I mean.)
Several years ago, strangers often mistook Ashley and Olivia for twins—both blonde, both slender, both endowed with sea-blue eyes that seem to sparkle with secret, shared delights.
At eight and ten now, subtle and increasingly less subtle differences have added to their distinct allure. Ashley is a couple of inches taller, with elven cheeks like mine, and chest and hips that have just begun the years-long metamorphosis into womanhood. Olivia still has cherub cheeks and a chest as flat as her iPad. Her pert butt remains the only rounded part of her prepubescent figure.
Oh, I might add that wisps of honey-blonde hair have begun sprouting around Ashley's vulva, while Olivia's remains bare as the day I gave birth to her. But I'm getting ahead of myself.
***
Until this spring, I had never considered myself a pervert, much less a pedophile. The thought of lesbian incest had certainly never crossed my mind! My college threesome—more of a lesbian twosome—was about as adventurous as my sex life had gotten. But a lot of girls in college, especially in our sorority, developed a taste for their own sex and became lesbians at least until graduation, if not for life.
As for masturbation, I'd wager more women do it than let on. And I'd challenge any woman to stop once they've learned to make themselves come (and come again, and again) on demand.
My awakening to lesbian incest was serendipitous. It started, innocently enough, with masturbation.
The week after spring break, the suburban Catholic school where I teach had gone online for the remainder of the semester due to the pandemic. My girls attended the same school, so we were all three in the same boat. Sheltering in place seemed natural for us, as we've always loved spending our nights and weekends together as a family. Now we had even more time to ourselves.
Our days were filled with Zoom classes, online meetings and activities, lesson planning, and studying. Without after-school activities, we had evenings free to cook and eat together, and we enjoyed family activities such as board games, role-playing, or streaming TV before showering and going to bed.
I should say going to bed for the girls, who shared a room, but not for me. The last hours of the evening were "Mommy Time." And so it was on the pivotal evening, at least until it wasn't.
It was about two weeks into quarantine.  As usual, I showered, shaved, and lotioned myself all over, giving my naked sex a slather of cream and extra attention. I like to keep it baby smooth except above the hood, where I have maintained the barest strip of hair that's a shade darker than my sunshine blonde tresses. I keep this soft strip just for me. I love how finely it garnishes the delights below.
I made an effort not to linger over my clit. Not yet.
To top things off, I massaged my breasts, then teased the tips of my enlarged nipples with drops of lotion and twirls of fingers. Before things got out of hand, I willed myself to stop, put on a skimpy black thong with a filmy front, and wrapped myself in a creamy silk robe that barely covered my ass. I loved how the cool silk brushed against my nipples—and how they were so clearly visible through the robe, tempting me with their twin promises of pleasure for the taking. And so I would.
I kissed the girls goodnight, then sat in bed to read a novel. Nothing naughty, just something to take me to a different place and time for an hour or so, long enough for the girls to fall asleep.
As I read, resting against the headboard of my king-sized bed, my robe parted around my legs. I instinctively reached down and lightly ran a finger up and down the front of my thong. The gauzy fabric slipped into my slit as the wetness seeped onto the tip of my finger. I dipped and sucked as I continued reading. God, I love the taste of my cunt.
After a few chapters, I put down the book. It was good, but no longer what I needed.
I was now rubbing my pussy through the sopping thong with my entire hand. My other hand teased my nipples through the silk robe, circling and flicking the hard tips.
My nipples stuck out like bullets, begging for more. I flung off my robe, sucked my fingers, and lathered my tits in saliva. Not enough. I reached inside my thong, scooped out a dollop of cunt juice and rubbed it all over my tits. God, I wished I could suck them. I gave my nipples sharp pinches. My cunt convulsed in a mini-orgasm.
I plunged my hand back under the waistband of my thong and slid two fingers into my pussy with a single thrust, up to the hilt. So wet. I withdrew my fingers and slurped up my cum, then penetrated myself again.
"Fuck me," I whispered.
I spread my legs, knees up, and closed my eyes. I began plunging my fingers in and out of my leaking cunt while my other hand played with my slippery tits.
I pulled my fingers out, straining my knuckles against the thong, then slapped them back in with the elastic assist. I did it again. And again.
My rhythm ramped up. The juices seeped out. Even my clit got soaked.
My clit. Engorged, pea-sized, it radiated pleasure with every wet slap.
"Fuck."
"Fuck."
"Fuck."
"Oh fuck!"
I sped up.
"Fuck! Fuck! Fuck! Fuck! FUCK!"
My furious thwacking filled the room. My words turned to screams. My hips buckled as contractions seized my cunt. I nearly ripped my tits off.
"FUCK ME! FUCK ME! FUCK ME! FUCK MEEEEEEEEEEEEEEEEEEEE!"
"Fuck me!"
"Fuck me …"
"Fuck … me … oh … fuck."
One final, weak slap. "Fuck."
God. That was good.
I left those two fingers inside my recovering pussy. I loved how they filled me while soaking up my heat and juices. I kept my eyes closed to luxuriate in the sensations still radiating from all my mommy parts.
Mommy parts. Thinking those words made my pussy clench. Mmm.
I finally released my fingers and licked them lovingly, savoring my taste and aroma. Then I opened my eyes and leaned over to get a toy from the nightstand.
That's when I saw her.
Olivia. Eight-year-old Olivia, standing at the door, eyes wide, cheeks flushed.
I stared back, lost for words.
Olivia's hands had worked the hem of her pink nightgown into a nervous bunch. Below the lifted hem, her innocent white girl-panties peeked out.
I was horrified. How long had she been there? God, what had she seen? What had she heard?
And was that a wet spot on the front of her panties?
My next thought shocked me: I want to taste that.
On to Chapter Two!