Introduction from JetBoy: For those who are a little late getting to this story, there's a bit of a twist to its history, which you'll notice if you take the time to trawl though the numerous comments below.

In the original story that Keiko wrote, then I edited and proofed, the daughter of the narrator is an infant girl who is included in the sexual activity. After it was posted, some of our readers objected very strongly to this aspect of the plot… and one keen-eyed reader pointed out that it was also in violation of Juicy Secrets policy. After consulting Keiko, she and I agreed that the best course of action was to take the story down and rewrite it so that the daughter, while still extremely young, was at least old enough to consent to participate in the lovemaking. (Consent being the operative word here.)

Then, as some of you may already have anticipated, other readers objected to the site's censorship of the story. So it goes. The surest path to insanity is trying to please everyone.

Anyhow, here is our reworked version of "The Corruption of Amy." We hope that you'll give it a fair shake (and perhaps shake a few other things, while you're at it.) As for the original version, I've already suggested to Keiko that she posts it at Lesbian Lolita, whose rules are a bit more casual than ours.

Thanks for reading… and feel free to add to the dialogue in the comments.
   ***
By BabyKeiko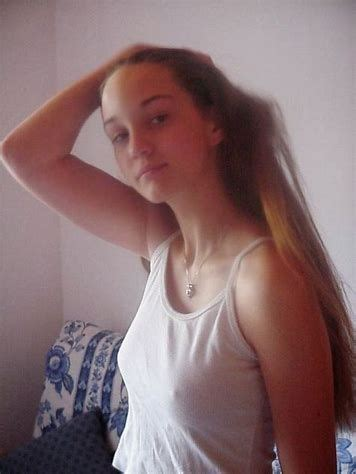 I should know better. I'm thirty-one. I have a child, a husband. I was raised to know the difference between right and wrong. I even go to church — granted, only on special occasions, but I still understand sin and redemption, how they work. I've got a moral compass.
But I can't help what happens when the craving takes me. Can't help my depravity. My sick desire. It's so strong, so all-consuming that it makes me lose sight of my better self, turns me into a wanton whore, with no thought but to satisfy this hunger that hisses and snarls inside me.
So that's why I'm here on the couch with my body lewdly exposed, fully naked. My three-year-old daughter Nina is nestled in my lap, nursing from my breasts, only wearing tiny white underpants.
My pussy is inflamed. Wet. Wanting.
I'm seated in front of Amy. Fourteen-year-old Amy. My depravity muse. My partner in crime.
"Take your clothes off," I tell Amy. And she does.
It thrills me that she still blushes as she undresses for me. These emotions that run through Amy when we play our twisted games are so powerful, so all consuming… is it any wonder that the blood always rushes to her pale cheeks? My underage lover is flushed with need. With shyness. Perhaps even a touch of shame; I wouldn't be surprised.
Amy gradually exposes her ripening body, one piece of clothing at a time. Her youthful breasts are still growing, defying gravity. Puffy nipples. She's a newly blossoming teen, beginning to assume a womanly shape. She will have a generous bust, once she achieves full maturity. Her pubes are as red as the short hair on her head. Lovely as she is, Amy is even lovelier out of her clothes.
With each visit to me she's discovering more of her own needs. Her unspeakable desires. Her willing submission. Which I exploit. I encourage. And I get off on it, on corrupting this young girl. It's so wrong, yet more intense than any sexual thrill I've ever known.
I make Amy do what arouses me to the point where I am beyond all caring. When all that matters is the searing heat of my lust. And hers. Because what makes this so intoxicating is that I know her triggers. I know them because they're the same as mine. But I direct Amy to express her desire and act on it so that I'll be able to tell myself I'm not like that.
Except that I am like that. Perhaps even more "like that" than I want to admit.
And for Amy, being manipulated by an adult, a mother, allows her to rationalize what she does away, to tell herself that she can't help what happens. It wasn't her. She's only a young girl, doing what she's been told. Adults know better. They know what is right and wrong. So if a grownup tells her to do something, who is she to refuse to obey?
We're both winners in our mutual corruption. We both can rationalize our depravity, explain it away.
"Sit in front of me," I tell Amy. I open my legs so she has room to scoot in between them.
She obeys, her face glowing with the satisfaction of being told what to do. Knowing and hoping I'll let her satisfy her secret hunger. It's all she needs from me. To help her explore, and more importantly, coax her to enter willingly, joyously, into our shared depravity.
"Does this make you happy?" I ask.
"Yes," she whispers, locking eyes with me. I see her spark… her need… her submission.
Amy directs her eyes to my breasts. Actually, to one particular breast — the one my little girl is suckling, mouth attached to my nipple. Of course, I no longer have milk to give, but little Nina still loves to nurse… and few things in life please me more than making my daughter happy.
Amy's gaze shifts to the other breast, blue veined and drooping ever so slightly. The one with no little girl attached to it. My exposed nipple is stiff and straining outward as if seeking another loving mouth.
"Does this excite you?" I ask her.
"Yes," she concedes. She is unable to deny the truth to me. Or to herself.
"Does it make your pussy wet?" I ask.
When I ask Amy these questions, she can only be honest, and so once more she says, "Yes." The pink in her cheeks turns a shade darker red from having voiced that yes, openly admitting that watching a naked woman nurse a nearly-naked child arouses her desire. And Amy's excitement is only intensified by her own nudity, the thrill she gets from displaying her young, still developing body to me.
"Show me," I tell her. "Prove to me that you really are wet."
Her eyes flicker back up to mine. She slips her right hand between her knees, which she spreads, still seated between my wide open legs. I see her pussy. I see the red curls, so sparse, on her pubic bone and around those surprisingly prominent labia. She spreads her butterfly open for me.
And there it is: glistening pussy cream, the true evidence of her forbidden lust. A big white pearl of it is emerging from the opening of her fourteen-year-old cunt.
The sight of Amy's sex opened by her own fingers… the puffed-up nipples on those sweet pubescent breasts… her cheeks flushed with the excitement of following my orders, as well as the shame she feels for loving what we do so much, along with the knowledge that we'll be doing those very things quite soon… all those things I see, taken in combination with my daughter's insistent tug-tug-tug nursing on my breast, is nearly enough to make me come.
Almost enough — but I manage to suppress it for now. Sweet agony. Standing close to the beckoning fire,  but not yet allowing myself to dance into the flames. I love that feeling.
As I watch Amy sitting there, her wet, shining labia spread open for me, I know she wants to go further. I see her labored breath. I feel her anxiety and the need to leave her comfort zone, to venture into a new, dangerous place.
And I will help this precious girl of fourteen get what she wants. Because if I tell her to, she can't say no.
"Tell my daughter hello," I say. "Aren't you glad to see her?"
"Um, h-hi, Nina," Amy says. "How are you?" Her words are utterly mundane, but they seem to crackle with the deep-banked desire she feels for my child.
Nina breaks contact with my swollen nipple, turning to give Amy a sunny smile. "H'lo, Amy," she says, reaching out to the older girl.
With a tiny sob, Amy takes my three-year-old into her arms, hugging Nina to her bare chest. They share a loving embrace.
Amy is so caught up in the moment that I half expect her to cry. "I… I love you, Nina," she adds.
My child touches the teen's face with her little hand. "I love you, too," she coos. "An' so does Mommy!"
Amy glances up at me, reading the passion that smolders in my eyes. It's true: this shy but amazingly intense girl of fourteen is my lover, and my feelings for her sometimes threaten to consume me whole.
And yet, what we share can hardly be called romance. Not for us the gift of flowers, or the murmur of sweet nothings. No, our love is that of sinners, and it is firmly rooted in the forbidden need that Amy and I share.
Now the time has come to fully explore that hunger, to reach for the cup and drain it to the dregs.
I smile down at my daughter. "Shall we play our game now, sweetheart?"
She twists around to peer up at me, "Yes, Mommy!"
"Ah, but today, we're going to make the game a little different," I tell her. "You see, Amy wants to play with us. She's taken off all of her clothes, so she can be part of the game. Would you like that?"
Nina all but bounces in my lap, her eyes dancing with glee. "Yay!" She wheels around to face her older friend. "Yes! Play, Amy!"
"Okay," my teenage lover whispers. She tries to sound relaxed, but I notice that her hands are trembling. She glances at me, then looks away, her cheeks a bright pink.
It's time, my girl. We're going to make your dream happen.
Still cradling Nina, I shift her about so that she's facing Amy, her little legs parted slightly. I notice Amy stealing a peek between them, and feel a renewed surge of lust. "Take her underpants off," I say, nodding down at my daughter.
Amy hesitantly reaches out, the fingers that just opened her pussy now brushing the front of Nina's panties. She is overcome with mingled excitement, sexual heat and fear, possibly on the verge of tears. It's a lot to deal with for a girl of fourteen.
She carefully takes hold of the waistband, giving it an experimental tug. I lift Nina slightly, and Amy pulls the white cotton underwear down the child's legs and over her feet. Now we are all naked.
Amy sits back, resting on her heels. Her eyes roam over my daughter's bare body. Nina's smooth slit is now openly displayed for Amy. The hunger in her eyes… my God, I can almost extend my hand and touch it.
I tickle my daughter's chin. "Sweetheart? Do you like letting Amy see you this way? With no clothes on?"
"Mmm-hmm!" Nina responds, giving her head an eager nod.
"What about you?" I ask, looking up at a dazed Amy. Do you like looking at my little girl when she's naked?"
"Yes," she replies in a barely heard whisper.
"Does she… " I pause for dramatic effect, "…does she excite you when she's naked? Get you hot?"
This answer is even softer. "Yes."
I make her say it. I make fourteen-year-old Amy admit out loud that she is sexually aroused by the sight of my naked three-year-old. I feel my pussy drip and throb, the anticipation of what is to come almost enough to bring me so close, so close to release…
I moan, then take a deep, calming breath. Not yet, damn it. Don't you come.
"Do you like her little belly button?" I ask, gently caressing Nina's impossibly soft tummy.
Amy is no longer capable of words. She sits, staring, mesmerized, her cheeks flushed crimson. Redheads do have a tendency of blushing deeply. Amy is flushed all the way from her face to her chest, even between those annoyingly perky breasts.
"Do you like seeing her nipples?" I ask Amy, looking at her face. Her eyes are glued to my hand, gently caressing my daughter's chest, teasing those tiny buds to stiffness. Nina sighs blissfully, Amy swallows hard.
"Do you?" I ask again.
"Yes… yes, I do." Amy's agreement comes suddenly, as if she's just realized that if I didn't get an answer then and there, this magical intimacy will immediately cease. And fourteen-year-old Amy, my beautiful young lover, doesn't want it to stop.
I've helped her to understand the truth: not only is she into women and girls… but she's into little girls, the kind of love that could destroy her life if the secret ever got out. I wonder sometimes if the sheer danger of it all is just another part of the pleasure Amy feels at moments like these.
"What do you like seeing most?" I ask her. I need Amy to admit it, to tell me what she wants.
Amy looks up at me, eyes full of panicked realization, because she knows where I'm leading her.
"You can tell me, Amy," I say, "It's not like I don't know." Her eyes now follow my caressing hand again. It glides up and down my child's thin legs.
"Her p-pussy," whispers Amy, her voice filled with mingled need and shame. Though by this time, the need seems to be winning out.
"That's right," I reply, "You like my little girl's pussy… don't you, Amy?"
"Yes," she says, admitting defeat. Somehow, though, it's also a victory.
"Tell her. Tell Nina that. She likes to hear how pretty she is… everywhere. Even there."
Amy's cheeks pinken again, but she does manage to say, "I… I love your pussy, Nina. It's every b-bit as pretty as the rest of you."
Nina is pleased, of course. My little one adores being complimented. "Say 'thank you, Amy'," I tell her.
"Thank you, Amy," my child lisps, beaming with delight.
"Open her legs," I tell my teenage lover.
This is where my corruption and Amy's wanting leads us. Where I will find the sweet release that I ache for.
Amy slowly reaches out to touch Nina's legs… then hesitates. A line is being crossed, and she knows it.
We've come too far to back down, though. I place my free hand on Amy's, helping her to open my little girl's thighs until her smooth, pink vulva is fully exposed.
I don't mind helping Amy do this. Because I want it every bit as much as she does.
"Isn't she absolutely perfect?" I ask Amy. I'm holding her hand in place, on that incredibly soft thigh.
"Yes." Her voice is tense with lust.
"And I know what you want to do to her, Amy… We both know, don't we?"
A labored, whispered: "Yes…"
"Go on… lick Nina's pussy. That's what you need, isn't it?" I'm not really asking, just stating a fact.
She looks up at me again, her eyes brimming with tears — of shame? Of joy? I can't say.
Turning away, Amy slowly bends down until her face is nestled between Nina's thighs. And then this girl of fourteen starts to lick, making love to my daughter's treasure.
My little one is slumping against me, a dreamy cast to her eyes, one I know well from the many times I have pleased her with my mouth. I offer her a breast, and she eagerly latches on, sucking with a vigor that feels positively divine. Reaching down to my aching vulva, I plunge two fingers inside and roll them around, massaging the vaginal walls, then seek out and find the clit with my thumb, working it like a switch.
I feel the storm rising swiftly inside me, the pressure mounting, then boiling over as a massive orgasm swallows me whole, liberating my body from hours' worth of built up sexual tension…
God, I needed that. Take some of the pressure off. Still, my lust remains undiminished. In fact, now I'm more  ready than ever to complete my corruption of Amy.
I run my fingers through her long, luxurious hair while she goes down on my child, alternating between tender kisses, swipes of the tongue and sucking at her slit. I've felt Amy's mouth between my own legs more than a few times, and know how good she is at giving pleasure.
I encourage her – not that she needs it. "That's it, child… lick my little girl's cunt, make her happy — make her your lover."
Sliding my index finger between Amy's lips, her tongue and Nina's moist slit, I begin to masturbate my daughter while my teenage partner in crime continues to lick. I feel my vagina swell and contract, fueled by the purest undistilled lust.
"Touch yourself," I tell Amy. I see and feel her hand as it slips between those slender legs, finding her pussy. She's dripping with nectar, enough for it to trickle down her inner thighs. A moan escapes her lips, somewhat muffled by my child's vulva.
My perverted dream is coming true. I've made an underage girl play with herself, kneeling between my legs while she goes down on my little girl. Nina is beside herself with delight, her little eyes dancing. It's almost enough to send me over the edge again. Not yet, though… not yet.
I lift Amy's face from my daughter's pretty pink slit, a finger under her chin. Her face is flushed from what must be a crazy-quilt mixture of emotions. I understand completely; what we're doing is a lot for a girl of fourteen to process.
"Keep playing with yourself, Amy," I tell her… and even though I can't see for myself, I know that she is obeying me.
"Yes," she gasps, her voice sounding as tortured from the need for release as her body surely is.
"Would you like to feed Nina now?" I ask Amy. Our eyes are locked. She gives me a quick nod.
"You may, then… but keep playing with yourself — that'll make it even better."
I peek down at my little one, still sucking at Mommy's lust-engorged nipple. "Sweetie," I tell her, "Amy would like to nurse you now. She wants to feel that pretty mouth of yours on her nipple. Okay?"
Tilting her head, Nina looks up at me, a bit dazed from the lovely feelings we've been giving her. "'Kay," she murmurs, then smiles at her new lover.
Amy rises to her knees, and I steer her upper body toward mine. My eyes are drawn to those blossoming breasts — so utterly perfect, even when she bends toward the naked little girl in my lap. I had a body like hers in my teenage days, before I became pregnant with Nina.
Her breasts are now inches from my daughter's face. "Let me help you," I say, and guide her soft breast towards Nina's mouth.
My three-year-old loves to nurse. For her, a teat is no longer a source of food, but it's still a lovely way to bond with Mommy. So it's no surprise to see her take to Amy's nipple, just as if it belonged to me.
"Ohhh… oh God," I hear Amy moan.
"I know, I know…" I whisper, my lips grazing her ear. "Doesn't it feel good?"
Believe me, I understand exactly how you feel, Amy… because I've experienced it so many times myself, often with a hand tucked between my thighs, fingers buried deep inside, probing myself. There's nothing like it, that soft, warm mouth tug, tug, tugging at your breast.
Amy moans again. I nibble her neck, then whisper, "Talk to me… tell me everything. Isn't it lovely, my child's sweet little mouth?"
"Oooh wow, y-yes," she stutters, practically glowing with the love and desire she feels. "I love it – I love her."
"Are you still playing with yourself?"
Amy doesn't answer, but she doesn't need to. I can see her arm moving, hear the wet sound of fingers exploring her creamy hole. I know how she gets herself off — not from penetration, but from rubbing the length of her vaginal cleft from clit to opening, sometimes dipping inside very slightly. Her movements are erratic as the heat builds inside… going slowly, then faster, then slowly again. She is spreading thick, warm wetness all around her pussy to help her fingers glide up and down, building up friction in all the right spots.
Amy's lips are parted in ecstasy, and I find myself wanting to taste them. "Kiss me," I say to my young lover.
She tilts her head back, her face meets mine and I crush my lips into hers, licking into her mouth. Amy's tongue immediately joins in the lewd dance. She moans like an animal in heat… then again, isn't that what she is?
We share a passionate kiss of lovers. A thirty-one-year-old mother and a barely pubescent girl. My heart is swelling in triumph. I've made Amy do the unspeakable. I've encouraged her to make love to my child of three, and to allow Nina to love her in return.
I'm so close to coming again, keyed up by the sheer perversion of what we're doing… and Amy's luscious kisses only make the need for release more intense.
I feel Amy's labored breaths, sense the motion of her hand as she continues to masturbate, bent forward over my lap, her nipple stimulated by my child's warm mouth. She hums with pleasure as my tongue plays wicked games with hers.
In between kisses, I edge Amy further. "You love my little girl's body, don't you? So sweet, so forbidden…"
An excited shiver races through her slender frame, giving me my answer.
"And licking her smooth little cunny, yes. Don't you love doing that, giving my child pleasure with your mouth?"
Amy's lips, wet with kissing, are so close to mine that her words seem to enter my mouth. "Ooooh God, please don't…" She wants me to stop questioning her, stop reminding her of what she just did.
But I'm too far gone to oblige her. "Answer me!" I demand.
"Yes!" Amy cries. I am pushing the poor girl deeper into self-awareness, perhaps further than she wants to go… but it's for her own good. She has to embrace her true self, recognize this fierce craving as part of who she is.
"Is that why you're touching yourself, then?" I continue. "Because that's how much it thrills you, going down on my little girl, licking her cunt? Letting her suck your nipples?"
My young lover is on the verge of blessed oblivion as I make her face the truth: that she, fourteen-year-old Amy, an all around good girl, straight-A student and glee club member, is caught up in a helpless craving for lesbian sex with an older woman and her pre-nursery school daughter. That her need is stronger than rational thought. That she can't stop herself from giving in to these twisted desires, even if she wanted to.
I'm about to come as well, awed by how utterly I've corrupted this once innocent teen. We're in it together, partners in perversion… and it makes me so goddamned hot.
"Do you want to be fucked?" I ask Amy, using the crude word on purpose. She's not the kind of girl who talks like that. I've teased her about it a few times.
Her face is so close to mine that I can read the struggle in her eyes. Amy shudders, moans… her arm still pumping, the busy hand a blur between her parted thighs.
"Don't you come yet, girl!" I tell her, my tone razor-sharp. "Not until you answer my question."
"Yes," gasps Amy. "Yes, I — I want to fuck!"
I peer over the girl's shoulder for a good look at Amy's mother Sue, who is sitting in a chair in the corner. She is naked, just as we are, and masturbating as she watches us.
Sue is an older version of her daughter, still quite attractive in her late thirties, with generous breasts that, I suspect, look very much like Amy's will when she fully ripens. Not quite as firm as they once were, perhaps, but impressive in size and shape, and her tummy is soft and welcoming. Sue has her hair pulled back into a ponytail. Her face has a few lines, but they only emphasize her mature beauty.
At this moment, Amy's mother seems to radiate desire — hardly surprising, seeing as she's been observing our lewd games from the very start.
Sue was my lover first… but she was surprisingly understanding when I admitted to my attraction to Amy. Not long after that, she realized that her daughter was nursing a huge crush on me as well.
She has a medium sized dildo in her hand that she slowly works in and out of her pussy. The toy hums as it vibrates deep inside her cunt.
Of course I've corrupted her, too. Sue and her daughter have both been drawn a step at a time into my world of sex, lust and depravity. Now, though, it's time for her to do more than just watch.
"Come here, Sue," I tell her.
Her generous breasts wobble as she rises, the glistening dildo in her hand, and pads over to where Amy is bent forward in my lap, her nipple still in my child's mouth.
Little Nina is lying on her back, head nestled between my breasts. She is happily sandwiched between my body and Amy's, warm and cozy.
"Get down on your knees," I tell Sue. She obediently positions herself behind Amy. "Touch her," I say. "Touch your daughter's cunt."
Surprised, Amy raises her head. Until now, her mother has only been a witness to our forbidden games, and has yet to participate. That changes now.
Sue is staring at me. She wasn't expecting this, either. "I – I shouldn't…"
"You should," I tell her. "It's what you want, after all."
Amy's eyes widen when she hears that. I can practically read her thoughts. Mom wants to touch me there?
It's true, Sue does want to fondle her daughter – and more, much more.
She'd admitted as much to me one night, several days after I'd confessed the deeply-held desire I had for her daughter. How I'd dreamed of having young Amy for my lover. I didn't mention wanting to bring Nina into it, or the things I longed to see Amy do to my little girl – not yet.
That was when Sue told me, You know, I've had those kinds of feelings for Amy, too. I first noticed them when she was nine, after I saw her naked in the bathroom. That night I – I touched myself, thinking about her beautiful body. 
She looked up at me. You think that makes me a bad mother?
I reassured her, told a mournful Sue that she was a wonderful mother. But all the while, I was making plans to realize her fantasy, then go further still, bringing the four of us together in a bond of forbidden pleasure – Sue, Amy, Nina and me.
Now, my wicked dream is on the brink of coming true.
"Do it," I say, transfixing Sue with a steady, unblinking gaze. "Put your hand between Amy's legs. Touch her, love her. She wants it, too."
In truth, I'm not exactly sure that Amy does want sex with her mother. She'd never said so, and I'd never asked. But when Sue glances down at the girl, her mouth goes slack, eyes going wide.
What's happening? I look for myself, thrilling at the sight of Amy raising her taut bottom, presenting it to Mommy, waiting to be fondled.
I can only imagine what's going through Sue's head as she stares at her daughter's pretty pink holes, absently moistening her lips, perhaps imagining what it would be like to taste them. "Oh God," she moans.
Amy shudders, her eyes meeting mine. There is a hint of fear, knowing that she is about to cross a line with her mother, to take their relationship into uncharted territory. But the danger excites her as well… and that, coupled with the need for release, is enough to overpower her concerns. She is ready for this, possibly even eager.
Lips quivering, Sue hesitantly slips a hand between her daughter's thighs.
I can't see Sue's fingers make contact with Amy's slit, but the gasp that escapes my young lover's throat and the jolt of pleasure that shakes her body tells me everything I need to know.
"Mom," she whispers. "Oh… oh, Mom."
"My sweet Amy," Sue says. "God, I love you."
Amy begins to sway to and fro to the gentle rhythm of her mother's fingers. She is still cradling Nina close, still nursing her. A surge of love for Amy overcomes me as she buries her face in the spun-sugar hair of my daughter, purring with pleasure.
Then I notice that my daughter has reached up to touch Amy's other breast with a little hand while she suckles – cupping it, fondling it. Could her gesture be sexual, or is it merely affectionate? Or could that impossibly soft globe be a new plaything for my Nina to enjoy? Whatever the reason, the sight steals my breath away.
Now Sue is bent forward, nuzzling the flawless bottom of her own child, kissing it once, twice, three times. Her eyes drift open, and she pauses to admire the beauty of Amy's cunt and anus, caressing both openings with curious fingertips.
Sue is so enthralled by the sight that she starts when I speak. "Put a finger inside her," I say.
She hesitates, but only for a few seconds. Amy gives an ecstatic cry, then breathes, "Yes," as Mommy penetrates her for the first time.
It's only been two weeks since I took Amy's virginity with my favorite vibrator, so she's still very tight. But she's also intensely aroused, moving steadily toward the all-consuming emptiness of orgasm. She is never quick to come, our Amy – no matter how intense her excitement is, my young lover has to work her way up to that sweet, final release, and when it finally happens… well, she goes off like a hand grenade.
I can detect movement as Sue slides her finger into Amy's vagina, then pulls back. In again, out again. Slow. Gentle. Like a loving mommy should do when pleasuring her daughter.
Amy's mother is placing tender kisses on the girl's bottom. She senses that I am watching, and lifts her head to meet my eyes. All I see is love and lust. She sees the same from me.
"My God," she whispers. "She's so… so fucking wet."
When I first knew Sue, she never used dirty words; never even discussed sex, even when she and I were in bed together. Perhaps that is why I ached so badly to take the woman out of her comfort zone. Teach her the joys of life on the razor's edge.
Sue's eyes are hungry. "C-can I taste her?"
I feel a shiver run through Amy as she hears her mother's words. Of course, I have no objection to Sue going down on her daughter, but it thrills me to hear her ask permission. "Yes, you can," is my reply.
The woman is on her knees; now she gets down on all fours, her face an inch of two from Amy's cunt. I see her slowly draw forward, then Amy cries, "Oh!" as Mommy steals a warm, luscious kiss, then pauses to enjoy the flavor of it.
For a few heartbeats, I'm lost in the memory of going down on Amy for the first time, how the sheer beauty of the moment moved me to tears. Then Amy moans, and I'm brought back to the here and now.
I slip a hand between Amy and my daughter's warm tummy, until it rests on Nina's baby-smooth vulva. I'm holding it. Cupping it. So warm and silky soft, like nothing else on earth.
"Kiss me," I instruct Amy. My voice is slightly hoarse… merciful Christ, I'm so fucking close to coming. "Kiss me while your mommy licks you."
Amy raises herself, and our mouths meet again. Still feasting on her daughter – I can actually hear the liquid sound of it – Sue whimpers as she sees us share a deep, hungry kiss, our tongues tangling and twirling in a lustful dance.
I've still got a hand between my little girl's legs, touching her bare slit. But I'm watching Sue over Amy's shoulder. Really, all I can see is the upper half of her face – the mouth and nose are nestled between the girl's cheeks as she pleasures her daughter's holes.
Amy and I continue to French kiss. She is moaning into my hungry mouth, as if feeding me her lust. What a wild, dangerous, wonderful gift to receive from a girl of fourteen!
This must be what gods feel like. I've done it, realized my ultimate desire. The four of us are bound together in a hot, sweaty tangle of lesbian sex, incest and pedophilia. The world would respond to what we're doing with horror and disgust, but never in my life have I felt so wonderfully free.
Now Amy is too out of breath to kiss me, and her head slips down to rest on my shoulder. She is panting for air, trembling helplessly, drawing closer and closer to blissful release. Sue is trailing her tongue through the crack of her daughter's ass, then she licks a path back down to Amy's cunt. The girl cries out, so I know that Mommy is paying special attention to her clitoris.
A jerk shakes Amy's slender frame, then another – and just like that, she is coming. I quickly cup her face in my hands so I can peer into her eyes. I want to see the storm taking her soul.
"Come for me, Amy," I tell her. "Come for your mother. Feel her tongue, gliding over your pretty cunt. Feel my child's mouth on your nipple. That's it, just let go, let it happen…"
Amy gives one final, violent shudder, then her eyes swim out of focus. "Oh, Mom – I love you," she manages to say before going limp. I catch her with one arm as she slumps to the side. A pleasure-dazed Nina is startled to have lost Amy's nipple, but I bring her to my own breast, where she latches on without a word.
Though she is out of breath, Amy manages to find my other nipple, then takes it into the lovely warmth of her mouth. It takes my breath away, the pure ecstasy of nursing both my girls at once.
Then I see Sue kneeling behind Amy. She has an arm wrapped around her daughter, and is caressing the girl's flawless little breasts. Quickly straightening, Amy turns to face her mother, and they meet in a kiss that quickly strikes fire, their tongues emerging to play.
Then – oh, my God – I see Sue's free hand seeking out the bare body of my little girl, fondling her, too. I stare in awe as she gently toys with Nina's vaginal cleft, probing it with the tip of a finger.
Sue and I have made love many times, but she has never before shown sexual interest in my daughter. Not a hint of it. Why is she touching her so intimately now? I don't know, but my excitement is at a fever pitch.
The possibilities dazzle me. In fact, I'm downright giddy at the idea of all four of us being lesbian lovers – no pleasure left unexplored, no combination of sex partners that isn't allowed, with me as the conductor who calls the tune.
That is when my own wall-shaking orgasm claims me, rising inside like a sudden storm – and all I can do is give myself over to its power. I'm not even touching myself, but that doesn't matter, not when I'm living out this twisted, perverse, beautiful fantasy.
The world is mine, and I swallow it in a single ravenous gulp.
The End
Afterword: Thank you for reading my latest story. 
As always, JetBoy served as the editor who made my musings better than I could ever make them solo. His patience with my writing, his understanding of what I am trying to convey, his gentle nudges where the story needed something more, less or different, it is all very much appreciated. And you, reader, benefit from it as much as I do. Thank you, JetBoy, for editing… but also for keeping this beautiful space for our writing alive and well. There are no words to describe how important Juicy Secrets is for me.
This story was a departure for me in that it included a more forceful protagonist. I have not written from that perspective before. I am not that. But through a recent online relationship I have learned a great deal more about myself, and that I am, perhaps, more of a "follower", more of an "obeyer" than I realized I was. And I have one special person to thank for that. You know who you are.