Amanda Lynn asked…
What was your favorite thing to Jill, or Jack, off to when you were young?
I am so glad I found this website. I love all the stories, blogs, and reader comments. It is really nice to know I'm not the only person with these fantasies. Anyway, I wanted to post something to the Readers' Forum.
Recently I commented on a question posed by Cheryl Taggert regarding how and when you first starting masturbating. In my reply I mentioned that my first truly huge orgasm came while I was reading a passage from the novel The Deep. After I posted that comment, my naughty mind got to wondering what other people thought about or looked at when they masturbated as a kid.
For me, I was a big fan of Charlie's Angels back in 1976, and Jaclyn Smith was the most beautiful woman on TV. I would get so turned on by her, especially when she wore that bikini. I actually tore a page out of one my mother's magazines. I think it was a perfume ad, but it had a nice close-up picture of Jaclyn.
Speaking of pictures, I also had the iconic poster of Farrah Fawcett in the red swimsuit. I wonder if those women ever thought that somewhere there might be little girls masturbating to their image…?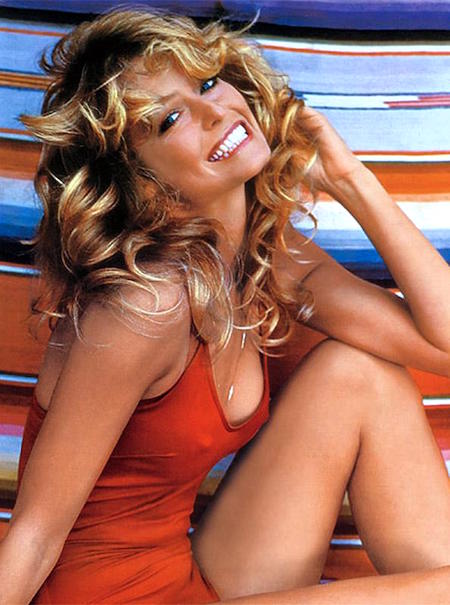 They were the two big ones for me, Farrah Fawcett and Jaclyn Smith, although I did have a thing for the local news anchor too, but I can't remember her name now. Those are the only ones that really stand out in my mind — until Sandra Bullock came along, that is. And of course, there were all the teachers, bosses, and subordinates who came and went (pardon the pun) over the years, but were always off limits.
So, tell us about your favorite thing to Jill, or Jack, off to when you were young. And thanks for sharing!