PART ONE: The Childhood Years
My Lifelong Sexual Adventure Begins at Age Six
The following is totally fictional. No, this did not happen to me or anyone I know. I saw an interview clip of a girl who mentioned her mother was "in the porn business" (the girl was too) and it made me think of what it would have been like to have been raised in that atmosphere since my actual upbringing was nothing even remotely similar. This story and its subsequent chapters are the result of a fantasy about that. So it's fantasy, pure and simple. Anyway, those who know me know my mother was NOTHING like this. But we can dream, can't we?
Hi. I'm Cheryl. I'm in my late twenties now, almost thirty, actually. But my sexual life began when I was much younger. I was only six, in fact, and my first lover was my mother.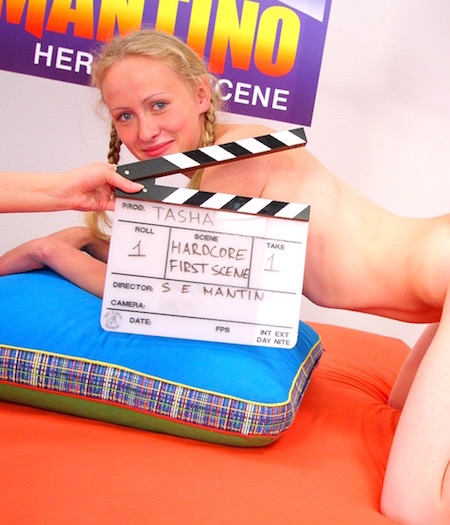 You see, my mom was a porn star, so it only follows that I would be exposed to a lot of sex when I was growing up and would develop my tastes at an early age. The fact is one of my earliest sexual memories was walking into my mom's bedroom to find her masturbating while watching one of her own movies. When it comes to her body, she is a narcissist. She loves looking at herself and seeing her own nude body turns her on. I can't really blame her. She was and is very sexy.
She was 16 when I was born, barely. In fact, I was born three days after her 16th birthday. She had gotten pregnant when she and her boyfriend at the time were making their own porn video. She had been 15 and her boyfriend was 18 and home from boot camp. It was the only time he didn't use a condom, so my mom is sure that's when she got pregnant with me. They had set up the camera and videotaped themselves fucking. My mom still has the video, and yes, I've seen it. My mom was hot, and her boyfriend was good-looking too, but my eyes stayed on my mom the first time I saw it and every time since then.
The first time I saw it was the day after the events I'm about to describe. My mom pretty well made me her sex toy, though it started quite by accident when I caught my mom masturbating. I walked into her room without knocking and there she was on her bed, her hand rubbing herself "down there." I asked her what she was doing and she looked at me, her hand still in the "cookie jar," so to speak. She called me to her and had me start rubbing her pussy while she continued to watch the video. She hadn't cum yet and my entry and question led her to realize I could (ahem) give her a hand.
She explained where her clit was and told me to rub it HARD and FAST. Well, she was my mom, so I did what I was told. Then I began watching the movie and saw her in it. Before that day, I had no idea how my mom made such a good living. I guess I still didn't really know that was her job, but I asked her if the man was hurting her because it looked like they were fighting. She said it may look like they were fighting and it may sound like she was hurt, but in fact the moaning was because it felt good, not bad.
I watched the man's large cock (though I had no idea what it was called back then) as it plunged in and out of my mom. Meanwhile, my mom was plunging two fingers into the same tunnel the man's "thingy" as I called it then was plunging into and out of. Mom was also pinching her nipples–first the left then the right. My own hand kept rubbing her clit. As one hand tired, I replaced it with the other. I was mesmerized. I wasn't sure what she was doing, but it appeared to feel VERY good to her since her moaning was getting stronger.
Then, suddenly, she was moaning even louder, like she was doing in the movie. I remember being happy my mom was a movie star, but she explained it wasn't like the girls I saw in the movies on TV or at the theatre. Once she'd calmed down, she took me into her arms and started explaining the facts of life, warning me at the same time that I could NOT tell my friends because A) they wouldn't believe me anyway and B) they would tell their parents, who would believe them and therefore begin causing LOTS of trouble for her and me. I didn't want that, so I promised mom I wouldn't tell anyone. I wondered why she had said my friends wouldn't believe me until she began to tell me herself. If it hadn't been my mom, I wouldn't have believed it either.
She had me strip and began showing me where my clit and vagina were. I was already aware of my butt hole, but until that day I thought it had only one use. Mom explained that these parts were the main good feeling places on my body. I guess she could tell I didn't really believe they could feel THAT good, so she demonstrated–on me.
"Here, honey. Move up here to the pillows and lie back and watch." She positioned herself between my legs, spread them apart, and leaned in toward my small pussy, which I called a po-po back then. I felt her lips and tongue massaging me there. At first it felt pleasant, but not nearly so good that I felt I needed to squirm and moan the way Mommy had been doing both in her bed and on the TV screen.
"I don't really feel great feelings," I told her.
She paused and lifted her face from my middle for only a second. "Just wait and give it time," she said, knowing where this was heading and incapable of telling me something for which I had no frame of reference. Her mouth returned to its job and continued to lick my po-po, concentrating on the place where she said my clit was. (To be honest, I thought she'd called it a glit, which brought some laughter later when she heard me use the word incorrectly: "No, honey, CLIT, with a K sound!")
So I waited. Things got tingly down there. Yes, the tingle was definitely down there. And spreading. And becoming more pronounced. Suddenly, I realized this was feeling VERY good. Mom's mouth was glued to my slit and I now could feel every movement of her tongue. It was as if I could see it, which of course I couldn't, and I could feel it moving around what I thought was my glit. I noticed that my hips were starting to move on their own. I wasn't aware of their movements until I noticed the slow churning that was also rubbing my butt into the satin sheets on my mommy's bed.
I began to notice that THAT felt good too, with the soft satin rubbing against my butt and transferring good feelings throughout my lower areas, even down my legs to my feet. I was beginning to breathe much faster and my face felt hot, which was odd since I knew the AC was on and I'd actually come into my mommy's room in the first place because I was cold and wanted to snuggle with her.
Then I heard myself moaning. It was like the movement of my hips. I hadn't noticed it until I realized I was doing it. When I realized it, I also realized I had been doing it for a short time but had thought it was the TV since the video was still playing.
I turned my attention to the TV and saw my mom on the screen. She was doing to another woman–a woman I recognized as one of her friends named Jill–exactly what she was doing to me.
My mind began to flit from one thought to another. I wondered why Jill was on the TV too. I thought of her and my mom and how close they were, despite the fact that Jill was about ten years older than my mom. Later, I would realize the reason my mom had laughed once when she'd said about Jill, "And it's her REAL name!" And my mommy saying that flitted through my head without my knowing the connection it had to the feelings I was having down there.
My attention returned to my situation: I was lying on my back on my mommy's satin sheets with mommy's mouth glued to my po-po and my butt starting to feel the tingles that were spreading quickly from what I thought of as my glit. Then I realized something else. At some point, Mommy had pushed a finger into my butt hole, and I was realizing THAT felt good too!
I have no idea how long Mommy had been down there making me understand what only feeling it would explain, but I suddenly thought I was going to pee. The urge was strong, but just a little bit different from the usual urge to pee. Almost panting, I blurted out to Mommy, "I think I have to pee, Mommy!"
She lifted her mouth from my po-po long enough to say, "No, you don't."
I thought she was putting me off. "No, I do!"
She stopped again and spoke quickly, "It's the good feeling wanting to come. Let it happen, even if you DO pee!"
Well, okay. If Mommy doesn't mind if I pee in her face, then that's her problem, I thought. So I relaxed and just let the feeling happen.
It began to build again. I was sure when whatever was going to happen happened, I would pee, but I decided again that was Mommy's problem, not mine because whatever was going to happen was building itself like fire on a mountain and it was going to eat me up in its flames. Mommy seemed intent on giving me what she had described as the world's best feeling. So I focused on the feeling spreading throughout my lower half, up my tummy to my nipples and even my scalp as well as coursing down my legs all the way to my toes–which I now realized were curled, my feet flexed tightly as if I were trying to make a fist out of my feet.
The feeling was beginning to overtake me. I could feel bursts of air and sound coming from me. I could feel Mommy's mouth and tongue exploring and lapping at my slit, which seemed to be the only thing in the world at that moment, as if the rest of the world was just a fairy tale, and my po-po was the only thing that mattered.
Then it happened.
I came.
It slammed into me like a frieght train carrying the world's greatest feeling.
I didn't know what the feeling was called, but I was in love with it.
Immediately and forever.
I was having my first orgasm.
And though I didn't know what it was called, I knew it wouldn't be my last experience with it. I intended to learn as much as I could about this glorious, spellbinding, so-great-it-was-numbing feeling and enjoy it every day of my life if I could.
Some would say I may have passed out, but I think all that happened was the bliss was too overwhelming for me to be conscious of anything else. I've read books where people, especially women, claimed they passed out from the joy of an orgasm. I've been around many people, mostly women, when they had an orgasm; most of the climaxes were fabulous, none of them meaningless. And to this day, I've never seen anyone faint. They would get a look of absolute bliss on their faces, but they were conscious, even if they were conscious only of the wonderful feeling coursing through their bodies at the speed of pleasure.
Anyway, when the feelings of bliss subsided enough to notice the rest of the world beyond my po-po, I looked at Mommy. She was smiling. I was too. "You had your first orgasm!" she said, and I had a name for the wonderful feeling that had overpowered me. I just smiled and nodded, silently turning the word over in my mind, relishing it and repeating it to myself like a mantra so I wouldn't forget it.
"You know, you can give yourself one anytime you want," she said.
What? Huh? Did she say what I thought she said?
"I can?" I asked, feeling as if she had just told me that they'd passed a law that every day would be Christmas, Easter, Halloween, Thanksgiving, and my birthday, all rolled into one.
"Yep. Just rub your clit with your fingers until the feeling builds and takes you over the edge."
Of course. That is what she had been doing when I entered her room, after all. She hadn't needed me to have an orgasm, but I had been a help. It was my first knowledge that a partner always makes it better, vague though that knowledge was. I reached down and touched myself. My now sore glit jolted.
If a Hindu had come into the room and explained Nirvana at that moment, I would have understood him perfectly. And, it later occurred to me, had someone entered the room, I would have made no move at all to cover my nakedness. It was the beginning of my chosen path of going nude whenever and wherever I could, which is whenever I am at home or at my mommy's set where she was working.
Yes, I began to accompany her–and go around as naked as the actresses and actors were when "doing their job." The difference was that the majority of them wore a robe until they were called for their scenes. I wore no robe. Yes, several of them made passes at me, both male and female. A few of the passes were more or less innocent, but more created the encounters I later realized were some of the most wonderful times I had growing up.
Jill was one of the women who did more than ask me if I wanted to go into a deserted room. In fact, Jill ended up living with my mom and me for at least a year, maybe a few months longer.
The funny thing was that nobody seemed to mind if I was running around the sets naked, nor did they mind if I went into a deserted room with someone. My mom didn't mind, so why should they, seemed to be the rule. One young married couple who worked behind the camera never asked me to go with them, but they loved to watch me in action. They would watch me licking someone's pussy or sucking someone's dick and masturbate. By that time I knew what it was and what everything was called, even the clit. It was actually a lot of fun.
Of course, I also ran around naked at home. Mom, and later Jill, would allow me to do anything sexual I wanted to do. Many's the morning one of them would come to my bedroom to rouse me out of bed only to discover I had already roused myself quite well, and I was still "roused" and they allowed me to finish–or joined in and helped. They would also often find videos starring my mother, Jill, or any number of other people playing quietly on my TV/VCR.
Jill LOVED my pussy. I can put it no differently than that. I was seven when she moved in and had turned eight by the time she moved away, and she would always exclaim how precious my bald little pussy was. I had quite a few threesomes with her and mommy. This is the story of just one–the first one.
Two days after the first episode with my mommy, Jill came over to our house for dinner and "relaxation" as she and mommy called it. This was before I had attended mommy's work and become a sexpot for nearly everyone on the set, male or female, as well as before I became a nudist whenever possible. Mommy let Jill in and dropped the robe she'd been wearing, revealing her luscious body which had only a red thong covering her pussy. Jill smiled until she saw that I was standing right there in the room and had seen my mommy's display of sexuality toward Jill. I could see her expression change from one of lustful appreciation to confusion.
"Kayleigh," she said to my mom, "you realize Cheryl's in here, right?"
"Yes," said Mommy. "Why do you ask?"
"Well, you've never done this in front of her before."
"Mmmm. Not exactly," said Mommy.
"What do you mean, 'not exactly'?" Jill asked.
"Well, she's seen me in a sexual situation."
"Did she find a vid?"
"No, not exactly."
"Stop being coy. Tell me what you mean." Jill was getting impatient.
"She walked in on me the other day," said Mommy.
"Walked in on you….doing what?" Jill raised an eyebrow, already knowing the answer.
"You know."
Jill's eyes were growing.
"Are you kidding?"
"Nope," said Mommy. "She walked in and caught me jilling off to one of our vids."
"Were you, like, on top of the covers and everything?"
"Yes."
"So she saw everything?"
"More than that," said Mommy.
It was then Jill probably began to suspect what had happened–everything that had happened.
"Oh, my God, Kayleigh! What happened?!"
"I figured it was time for her to learn some of what we call the facts of life."
"You told her about it?"
"More than that. I showed her."
"What did she do?"
It was a strange feeling watching Mommy and Jill talk about me as if I weren't there, but I didn't interrupt. It was kind of stimulating, and the stimulation had begun to center itself on my po-po.
"She…helped me."
Jill licked her lips, seeming unaware she'd done so. "How did she 'help' you?"
"She got up on the bed and began rubbing my clit while I plunged a couple of fingers inside myself and pinched my nipples."
"You mean you showed her how?"
"Of course I did. She's a sensual little girl, but even she has to be shown about these things."
"Did you…you know?"
"You mean did I come? Like a boiler releasing built-up steam."
"Then what happened?"
"I showed her how it feels to have someone lick your pussy."
"You mean you ate her pussy?" Was that the grown up word for po-po? I found it funny that it was the same word used for a cat. I giggled and looked up at Jill, who had begun to breathe in shallow and faster breaths, almost gasps.
"Yes. And she came–hard."
Finally, Jill looked at me, probably drawn as much by the sound of my giggle as her curiosity. As I said, the talk had begun to stimulate me so when Jill looked at me, I had pulled my panties down to my knees and was sitting there starting to play with myself. It felt good, just as it had yesterday morning when I had played with it and yesterday evening when I had played with it again before going to sleep.
I looked up to see Jill looking at me as I masturbated my bald little pussy. I smiled at her and just continued rubbing, licking my fingers to moisten them to make my fingers glide more easily over my mound.
Without taking her eyes from me, she said, "What else have you taught her?"
"Come to my bedroom and you can see for yourself," said Mommy and grabbed my hand, pulling me to my feet. I allowed my panties to slip to the floor, making it easier to walk to Mommy's bedroom. Jill followed. I could almost feel her gaze on my small butt.
Jill quickly stripped and got on the bed with me and Mommy, who had pulled my t-shirt off, leaving me naked. Mommy was now the only one with anything on, the red thong. She lay back and told me to pull it off, so I did.
"Sweetie, this time I want you to do something different to Mommy, okay?" she said, as I pulled the dainty garment over her feet and dropped it on the floor beside the bed.
"Okay," I said, wondering what she wanted me to do.
"First, I want you to stick your finger in Mommy and pull it back out." I did as told. She had a flood inside herself and when my finger emerged, it was coated in her juices. "Now, I want you to put that finger in your mouth and suck all the juices off of it."
Again, I followed her instructions. The juices looked like some sort of sticky cream and smelled like her po-po, which I could smell quite well from my position above it. My finger tasted a bit salty and had a sort of musky flavor. I can't say I totally loved it at that time, though I have grown to find I am addicted to it now, but I certainly didn't find it to taste bad at all. I liked it, in fact.
I kind of knew what was next. I'd seen her and Jill in the video the other morning licking each other's po-po, or pussy, and I felt that was where this was leading. I was right.
"Do you like the taste?" asked Mommy. I nodded. "Tell me you like the taste of my pussy, Cheryl."
"I like the taste of your pussy, Mommy," I said, wondering at the time why she needed me to tell her.
"Oh, my God," Jill breathed. I looked over at her. Her eyes were a bit glazed and her breathing was even shallower than it had been earlier.
"Cheryl," Mommy said, "I want you to lean down and put your lips on my clit. You remember where that is, don't you?" I nodded again. "Say it," she said.
"I know where your glit is, Mommy."  They didn't notice the mispronunciation that time, probably because they were so turned on.  I caught a motion out of the corner of my eye and noticed that Jill was now touching herself lightly, a soft brushing of the inner flesh, which seemed to glisten with the wetness her body was producing from inside her pussy.
I bent down and placed my lips on my mommy's pussy, seeking out the clit. When I found it, I began kissing it with small pecks as if it were a favored pet.
"Oh, yes," Mommy said, "now start licking it with the tip of your tongue."
I did and Mommy began to churn her hips so that I needed to move with her to keep my mouth where it was supposed to be.
"Jill, lean down and start licking Cheryl and get your pussy where I can lick it," Mommy said. Jill moved to my pussy as if she'd been waiting for my mommy to tell her to do it. I felt her lips and tongue begin to explore my soft folds of skin and the pleasure went from a low level to a much higher one immediately. There was more movement on the bed, and we were now grinding our pussies into mouths, forming what I would later learn was called a "daisy chain."
Suddenly, Mommy began to move her hips faster. Then her hips tensed before a spasm hit her–hard. About that time I felt and heard squeals from Jill as she rode the coming orgasm brought on by Mommy to its end. I took a moment to look up and I could see my mommy's arms around Jill's hips and her finger was in her butthole, plunging in and out. When Jill was finished, they disengaged from each other and lay me on my back. Mommy was first, leaning down to lick my pussy. I was now familiar with the approaching orgasm and knew it wouldn't be long now. Jill leaned in and took over, almost pushing Mommy's face from my bald pussy. I looked down at her and she seemed to be in a state of pure bliss. Mommy lifted my hips slightly and put her hand down where she could reach my butt. She inserted a finger and began to slowly push it in and out.
Then it happened. It was my fourth orgasm, and the second achieved with other people. I realized that while I could give myself orgasms, they were much better when given to me by someone else. This one felt as though my insides would collapse from the pleasure. When I was done, I lay there, looking at Mommy and Jill.
"What else have you taught her?" asked Jill.
"I taught her she can come when she's alone."
"Have you given yourself an orgasm when you're alone?" Jill asked me.
"Uh-huh," I said, too tired to say more. Mommy was surprised by my answer. She probably thought I had not tried masturbating yet.
"When?" she asked.
"Last night and this morning. Is that okay?" I asked, hoping I hadn't done something wrong. When they both laughed, I knew I hadn't.
"Yes, sweetie. It's okay. You can do that whenever you feel the desire to, as long as you only do it here at home," said Mommy.
"Or at my house," said Jill.
Mommy looked at Jill and grinned. "Yes, or at Jill's house." She looked at Jill and laughing, said, "So you want to borrow her sometime?"
"Oh, yes," said Jill.
"I like to touch my glit," I said. Mommy and Jill looked down at me.
"What, honey?" Mommy said.
"I like to touch my glit," I repeated, and they both caught the mistake and began to laugh.
It was then my mom said, "No, honey, CLIT, with a K sound!" They continued to chuckle at my mistake and I was a little embarrassed.
"Can I go to sleep?" I asked.
"Sure, sweetheart," Mommy said. "Go to your room, though. Mommy and Jill aren't done yet."
I got up and went to my room, crawled into bed, and taking my favorite teddy bear into my arms, I closed my eyes. I didn't know of anything else until I felt someone crawling into bed with me. Vaguely, I felt someone move down to my pussy and begin to lick. I didn't know if it was Mommy or Jill. I didn't care, really. All I knew was that I could feel the good feelings rising deep from within my tummy. I hadn't bothered with pjs or anything else, so I was naked. I could tell whoever it was was naked too. It had been around 9 o'clock when I came to bed. Looking at my bedside clock, the digits read 1:14. I slowly became more aware and realized it was the middle of the night and someone was licking my pussy. Then I heard voices outside my room. I then began to wonder who this was in my bed because the voices I heard were Mommy's and Jill's. I was only six, but I was smart enough to know that if one of them was licking my pussy, she couldn't talk as well without sounding muffled. And Mommy and Jill did not sound muffled at all. In fact, it occurred to me that they were outside my door.
The lights were out, and I could see nothing. I didn't sleep with a nightlight, so my room was dark. The moon was the only light, dim though it was, and it cast shadows into my room through the window. I could make out the shadow of the person who was giving me pleasure. Whoever it was had a nice figure, more petite than Jill or Mommy. She seemed to have a younger body, though I wasn't sure why I thought that. When she sat up for a second to adjust herself, I saw who it was. It was my mother's youngest sister, my Aunt Emmy. Aunt Emmy was sixteen and a junior in high school. What is she doing here? I wondered. Then I answered my own stupid question. She's licking my pussy. Still, there were a number of unanswered questions, most of them dealing with the fact that she was my mommy's sister and she was obviously enjoying what she was now doing.
My tummy was already doing back-flips as I could feel the approach of my third orgasm in the past twenty-four hours, one that morning and one with Mommy and Jill. By this time Aunt Emmy could tell I was awake and enjoying this, so she moved her pussy to my face, hunching her back to do so, and I quickly got the idea of what she wanted me to do. My mouth sought her pussy and when I found it, her juices were literally flowing from her. I also noticed her pussy was as bare as mine was. I began to tongue her the way I had done for Mommy earlier. Soon, she was coming, and so was I. Our ecstatic cries brought Mommy and Jill into the room, and suddenly the room was flooded with light. After we adjusted our eyes to the light a bit, Aunt Emmy moved herself around and kissed me, moving her tongue into my mouth to seek mine. We kissed like that for a few minutes until I realized she was starting to hump herself against something. I looked and could not see Mommy. Then I realized she was licking her sister's pussy as I had been doing just moments ago.
After we broke our kiss, I moved to where I could see Mommy licking Aunt Emmy. Then I heard a buzzing sound and I saw that Jill had something in her hand. It was shaped like the Washington Monument, but it was smooth rather than having sharp edges. It made me think of a bullet, but this was much bigger. Of course, now I know it was a vibrator, but back then I had no clue.
Anyway, it hummed with an electric buzzing that made me realize what it was for. Just as I realized this, Jill came over to me and getting down on her knees beside my bed, applied the bullet to my pussy.
I nearly leaped out of the bed. This was something completely knew and different. Within perhaps ten seconds I was coming, but it had a different rhythm. I would come, but not completely. My orgasm would reach a level of intensity then back off, only to start the quick climb again. I felt as if my body would rip itself apart. I didn't know it at the time, but I was having multiple orgasms. At the ripe old age of six. I was doing what I now call "riding the wave."
And though I didn't pass out, the bliss involved put everything else in the world aside for several minutes. Ahh. Nirvana.
Continue on to Chapter 2