If you know my work, you'll know that most of my stories are fairly long by the standards of porn. Sometimes, though, I'll feel the need to write something without any backstory or character development or much of a plot. Nothing but hot perverted lesbian sex. That's what I tried to do here. It worked for me, making your Naughty Mommy wet and giving me the happy feeling. I hope it does the same for you.

This one is dedicated to a friend, 'unfastened belts', who shares my juicy fetish.
The door slowly opens. It's our mother.
"Are you girls awake?" we hear.
My sister and I both answer yes. We've been waiting for her.
The bedroom is dark, so Mommy switches on a lamp on the dresser. Now we can see her. She's naked and rubbing herself, one hand on her boobs, another between her legs.
"You want to… do it again?" she asks, breathing hard.
"Yeah." "Uh-huh."
"Good… Take off your nighties first, all right?"
We get out of bed, quickly pulling off our nightgowns and then taking off our panties. We know that's what she wants.
I look at my big sister, Trisha. She's 11. I just turned 9. We smile at each other, feeling happy. It's Sunday night, our favorite night of the week, the only time this ever happens. Why only on Sundays, I don't know, but that's how it is.
Without being told, we lie down on the floor, on the rug. It's another new one, only a few weeks old. We have to get new rugs pretty often. My sister and I lie side by side. We hold hands, grinning at each other, giggling.
Mommy stays by the dresser for a minute, rubbing herself, just looking at our naked bodies. She licks her lips. Then she comes and stands over us, above our faces.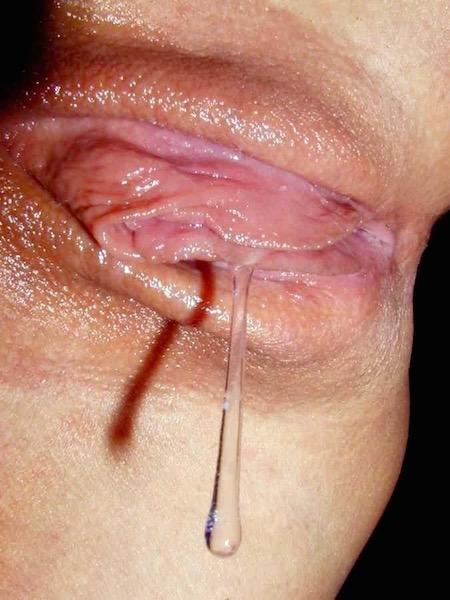 We can already smell her. She pulls her pussy lips open, showing us how wet she is, and then she puts two fingers inside, sliding them in and out real fast. After only about a minute, maybe less, she starts dripping. A long, gooey strand comes down and lands on my chest.
She fucks herself harder. More pussy juice comes out. This time she aims it to land on Trisha's face. It hits her cheek. Trisha laughs. She sticks her tongue out to the side, but can't quite reach it. We both giggle.
More pussy juice now, falling on my face too, some on my lips. It tastes good! Then more on my chest. Mommy is really dripping.
She moves a little, aiming for Trisha's chest, for her nipples. Trisha is starting to get boobs. I wish I would but Mommy says it will be another couple years probably.
Mommy likes it when she gets pussy juice on Trisha's little boobies. When a long, gooey drop lands right on top of one of my sister's nipples, Mommy says, "Oh, fuck, yeah!" And we watch then how she slaps her pussy and rubs herself really fast with her wet fingers and in a minute she has her first one. Her first orgasm.
The goo that comes out after that is whiter. Mommy scoops it up in her hand and holds her fingers over Trisha's pussy, letting some of it drip down, right on her slit. She moves over and does the same thing with me, letting her whitish pussy juice drip onto my slit.
Neither me or Trisha has any hair yet, down there I mean. Mommy doesn't either. Well, she would have some, but she shaves it off so her hair won't catch any juices. She wants all of it to get on us.
Mommy moves back up, above our faces. She squats down a little now, right over my sister's mouth. She starts fucking herself with her fingers again and Trish gets a lot of stuff all over her face. It kind of goes everywhere. She laughs and licks her lips, tasting what she can reach. We can't use our hands, though. That's the rule.
It's my turn next. I get a lot on my face too, and then more on my chest. Mommy says she wants to come. She wants to come on me. She rubs herself fast, real fast, then groans and says, "Oh fuck!" and I get a big gooey mess of her pussy juice on my face. I feel lucky because some of it goes right in my mouth and I can taste it and swallow it.
For a minute maybe, Mommy rests. My sister and I look at each other, smiling and licking our lips, still holding hands. Then Mommy is ready for more. We know what comes next.
Trisha spreads her legs. It's okay now to use her fingers, but only so she can open herself. She pulls back her lips, holding her pussy open as wide as she can. Mommy gets on top of her, kind of crouching over her. She starts fucking herself hard again.
I push myself up on an elbow so I can watch. More juice drips out pretty soon. It gets on Trisha's hand and on the inside of her legs, but it misses her hole. Mommy fucks herself some more. She moves in closer now, getting down so she can't miss, where their pussies are almost next to each other. She fucks herself harder and harder until she has another orgasm. Kind of a flood comes out, dripping inside Trisha and running down between her legs.
Trisha is breathing really hard. I know what she wants. She wants to come too. We will later, but she really wants to come right now. Not yet, though, that's the rule. Mommy says it makes it better if you have to wait. I don't know, I guess she's right.
Anyway, now it's me. I spread my legs and use my fingers to open my little pussy for my mom. I want her juice inside me.
She looks at me first. She smiles at me, tells me how pretty I am, and then she starts playing with herself. "Mommy wants to come on you," she says. "Mommy wants to come on her little girl."
She's on her knees, looking down at me, staring at my pussy while she rubs herself. She gets up close, fucks herself hard, and a big long drip comes out. It just misses, though, hitting right next to my hole. But another one comes after that, an even bigger drip this time. It goes inside me. "Oh, yeah!" I hear Trisha whisper. She's beside me, helping me sit up so I can watch while I hold my pussy open.
Mommy's getting ready to come. She moves in super close, only maybe an inch away from me, from my pussy. She's breathing hard, fucking herself fast. Her face is all red. She keeps looking up into my eyes, and then back down at my hole.
I want her. I want her to do it. I want her to come on me. It doesn't take long. She fucks herself with her fingers and rubs herself and all of a sudden she almost screams and presses her pussy up against me so there's no space at all between us. She comes hard. I can feel her coming on me, in me. I feel her pulsing, and I can see her juices flowing, running down my legs.
She never did it that way before. Never right on top of me. I like it, a lot.
After a while, Mommy slowly stands up. She's sweating, and still rubbing her pussy a little bit. But this part is done. The first part.
Continue on to Part Two